Screw Gill Second Drawing Machine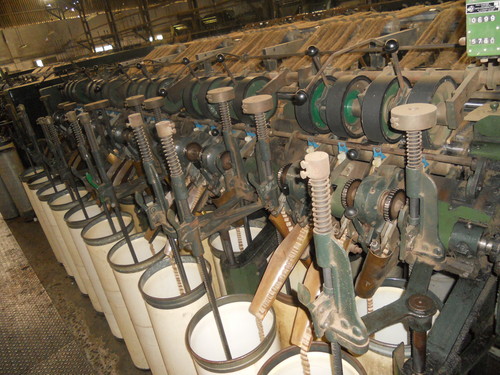 Screw Gill Second Drawing Machine
Screw Gill Second Drawing Machine

With the assistance of our deep market knowledge and expertise, we are capable of manufacturing and supplying the Screw Gill Second Drawing Machine. Smooth in operations, these machines are well integrated with the back upright which assist these in offering improved packing and turning point with high-density. To satisfy the needs of particular application, our clients avail the Screw Gill Second Drawing Machine at highly discounted prices.
Key Features:

Long operational life
Unmatched quality
Compactly integrated
Further Details:

Screw Gill Second Drawing Machine (5 Head 10 Delivery)

Screw Gill 2nd Drg Machine having 5 heads 10 Deliveries (8 Sliver per head & 2 Deliveries per head) 12 reach, Fitted with back uprights for can feed at back and can turning & Packing motions with high-density packers at delivery, Complete with electrical.

Contact Details
JUTEX INDUSTRIES PRIVATE LIMITED
Mr Santanu Adak (Deputy Managing Director)
Mobile : 918045479382
Mr. S Pal (General Manager)
Mobile : 918045479382